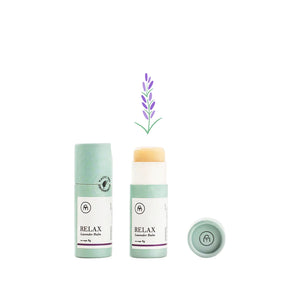 zeroplastichk
RELAX Coconut oil lip balm
Regular price
$16.00
$0.00
Unit price
per
This sweet and floral balm will get you blooming and relaxed. The pure lavender essential oil is incredibly aromatherapist and highly beneficial to defy emotions of anxiety.
The wild and hydrating RELAX coconut oil lip balm is double size because we want it last longer. It looks and feels like a lip balm but… who said you could only use balm for your lips? We created it multi-purpose for a more sustainable lifestyle. Apply it to any area of your gorgeous skin and removes nervous exhaustion and restlessness. Your mental activity deserves balance.
Size: 0.28oz / 8g (basically, double size of a standard lip balm)
Zero-waste packaging made out of paper tubes rolled by hand using cardboard lined with food-grade wax paper on the inside. We aim to replace current labels with biodegradable materials.
Goodness Only
Cruelty-free
Vegan
No Petroleum-based ingredients
No Sweetener
No Preservatives
No Parabens
No FD&C dyes (aka Synthetic Colours)
No More Flaky Lips!
No Fragrance
Slowly Handmade.
We are all about Sustainable Living and choose Clean Beauty Love it Natural & Wild.
---
Share this Product
the cartoon is easily scratched
---